Overview
Committee members
Overview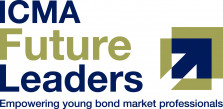 ICMA Future Leaders (IFL) initiative is designed to benefit the younger generation of finance professionals in ICMA's membership, connecting them with the services and networking opportunities which can enhance their careers in debt capital markets.

IFL focuses on three core areas: Career Progression; Education; and Networking.

It is led by a steering committee of individuals in the early stages of their career, to provide the Association with guidance and input on how ICMA can communicate with the rising generation of finance professionals, as well as ideas on events and initiatives. The committee members currently represent the main ICMA regions in Europe and Asia Pacific.

For more information on how you can access and take advantage of ICMA's services, please contact futureleaders@icmagroup.org
A quarterly newsletter is sent to ICMA Future Leaders contacts, sign up to the mailing list by ticking the future leaders box (ICMA members only).

---

Contact

Keep up to date with ICMA Future Leader initiatives:

Committee members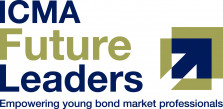 ICMA Future Leaders is led by a steering committee composed of individuals in the early stages of their capital markets career, drawn from ICMA member firms from Europe and Asia Pacific. Members of this committee are as follows (click on the links below to see the profiles of the ICMA Future Leaders Committee members):

Alex Malitsky (Chair)
TD Securities

Anna Reuterskiöld (Vice Chair)
DNB

Tom Capon (Head of the IFL Legal Working Group)
Linklaters LLP

Neal Brestin
A&L Goodbody LLP

Grégoire Denoy
Natixis Investment Managers

Stefano Finesi
European Stability Mechanism (ESM)

Majoke Hegen
NWB Bank

Hendrik Kühne
Helaba

Alberto Maria Villa
UniCredit Bank AG, Milan Branch

Charlotte Müller
Swiss Reinsurance Company Ltd

Piotr Pasterny
ING Bank NV

Celia Price
Mizuho International plc
Michael Sansen
Morgan Stanley
Alexander Schierlinger
OeKB

Charles Tissier
Addleshaw Goddard (Europe) LLP

Sébastien Van Campenhoudt
Euroclear



---
Alex Malitsky
TD Securities

Alex Malitsky born in Kiev, Ukraine and raised in Hannover, Germany, works as a DCM Originator at TD Securities in London. Prior to this position, Alex spent 4 years as a FIG/SSA Syndicate at NORD/LB. He holds a Master of Science in International Accounting and Finance from the University of Liverpool as well as a Bachelor of Arts in Business Administration. During his studies in Liverpool, Chicago and Detroit, Alex has published several academic papers on impacts from low interest rates and remuneration models of DAX30 executives. He is currently a CFA Level 3 candidate.

Alex won the 2018 ICMA Essay competition and thus was invited as a public speaker at the European Central Bank as well as the Public Issuer Sector Forum 2019 in Vienna.

"I am truly looking forward to being part of the Future Leaders Committee! There are so many opportunities arising from closer collaboration between generations but also across different experts within our industry. IFL displays a unique platform to make the best of each new development, build long-lasting business relationships and establish the foundation for trustful collaboration within international capital markets."


---

Tom Capon
Linklaters LLP

Tom is a Managing Associate at Linklaters, sitting in the structured finance group of the capital markets practice, and he has a range of experience across

finance products. Tom sits on the Future Leaders Committee as a representative of the IFL Legal Working Group, a group which he chairs within the Future Leaders initiative and which aims to be the conduit through which the Future Leaders initiative can connect with lawyers in ICMA member firms.

Tom grew up in London and studied languages at the University of Exeter (graduating in 2010), before going on to study law and train at Freshfields. He is also chair of City Future, a think-tank for the City and a networking group for young professionals in the Square Mile.

"The Future Leaders initiative of the ICMA is a fantastic way to encourage networking and wider market awareness among young professionals, and I am particularly excited about helping facilitate this in the context of capital markets lawyers at ICMA member firms".


---

Neal Breslin
A&L Goodbody LLP

Neal Breslin is Of Counsel in A&L Goodbody's Finance department in Dublin, Ireland. His main practice areas are structured finance, securitisations and

debt capital markets. Neal has experience acting for banks, non-bank lenders, private investors, arrangers, fund managers, trustees and corporate entities (both international and domestic) across a wide range of banking, securitisation and capital market transactions.
Neal holds a Masters in The Business of Law from University College Dublin.
"The Future Leaders initiative is an excellent platform that provides great support for finance professionals in ICMA's membership. I look forward to promoting and contributing towards the great work that is done by the IFL Committee."
---
Grégoire Denoy
Natixis Investment Managers

Grégoire was born at the end of the 80s in Guadeloupe, French West Indies. Graduated from MS Techniques Financières at ESSEC, French master of chartered accountant (DSCG), MSc in Financial Audit at ESSCA and BSc in Economy at the University of Angers, he began his career in the financial sector 10 years ago. Grégoire started working for EY in financial audit before being selected for the General Inspection programme at BPCE group (Natixis CIB, Natixis Investment Managers, Caisse d'Epargne, Banques Populaires etc.). Then, he was in charge of the commercial strategy monitoring in the trading floor. He is currently working on compliance and internal control processes digitalization as a project director for Natixis Investment Managers (1,250 bn EUR AuM) which is one of the main asset manager in the world.

Grégoire joined ICMA Future Leaders initiatives 5 years ago in order to further deepen his professional skills, but also share his expertise. He organized several major events about blockchain and crypto-assets, digital in finance and the place of millennials in the working environment and also several informal afterworks with entrepreneurs. He is keen to work on projects and to share ideas on key trends and future challenges of the industry with his peers. He finds this as a great opportunity to be part of a community of young colleagues from different countries to share best practices, and to connect and enhance careers.


---
Stefano Finesi
European Stability Mechanism (ESM)

Stefano is a legal counsel at the European Stability Mechanism (ESM), where he deals with a wide range of capital markets matters. He joined the ESM in 2017. Prior to this, he spent almost six years in private practice, in Italy and London, working primarily on banking and debt capital markets transactions as well as regulatory issues.
He holds graduate and postgraduate degrees in law from LUISS Guido Carli University (Rome) and is dual-qualified in England and Italy.

Stefano looks forward to contributing to the work of the Future Leaders Committee, with a view to increasing awareness of ICMA's potential among the younger generations, particularly in terms of networking opportunities and as a platform to share innovative ideas and best practices.


---

Majoke Hegen
NWB Bank

After finishing her studies, Majoke started her career as a business change consultant for financial services. In this role she mainly helped various banks implementing regulatory changes such as MiFID II, MAR or Regulatory Reporting related topics. Working on these topics, her interest towards financial markets and treasury related matters grew. In November 2019 she decided to join the Treasury team of NWB Bank where she has been amongst other working on liquidity- and capital management, collateral management and all kind of ALM related topics and projects.
"I'm very pleased to join the Future Leaders Committee of the ICMA. It is a great way to connect with the broader financial community. I really look forward to develop- and share knowledge on the key challenges and opportunities our sector is facing these days!"


---
Katharina Joseph
UBS Europe SE

Katharina has been part of UBS' credit sales team for Germany and Austria since April 2021 focusing mainly on Investment Grade, hybrids and financials. Prior to that Katharina, worked as Business Manager to the Chief Investment Officer, Fixed Income at Union Investment for three years. She started her career in finance in London, working for Third Bridge, supporting Private Equity clients with research and market intelligence. At university she worked for several art galleries at different art fairs and started her own travelling art gallery, Kajo Collection.

Katharina holds a bachelor in Liberal Arts and Sciences from Maastricht University and Master of Science in International Management from King's College London.

"As part of ICMA Future Leaders I am thrilled to promote ICMA's insightful courses, mentoring platform and help young talent to get started in financial markets."


---

Hendrik Kühne
Helaba
Hendrik joined Helaba in Frankfurt as a Vice President in September 2021. He is a Credit Trader for Financials providing liquidity to institutional clients and to the market. Previously he worked for BayernLB in Munich as a Vice President and traded Financial Credit until 2015 and later Corperate Credit.
Hendrik joined the ICMA Future Leaders Committee as a representative for Germany in 2015 and gives the German young professionals a voice and connects them to the ICMA community. "I am very happy to support ICMA Future Leaders to connect the many young professionals in the financial industry in Europe. Our committee can learn from experienced leaders to create chances for the next generation. ICMA supports us with its platform and a huge network that is very important to get ready for the challenges in the future in an ever-changing industry."


---
Alberto Maria Villa
UniCredit Bank AG, Milan Branch

Alberto Maria Villa, from Milan Italy, is a Bocconi University graduate (with a Msc. in Finance and a Bachelor in Economics) and a Merit Award Scholarship recipient, class 2006.

At the present date, Alberto is a Director in the IG & CEEMEA Bond Syndicate within UniCredit.

Alberto has been working in Syndicate since 2010 and in Fixed Income since 2008, after a stint in Lazard&Co on its Italian M&A Desk.

Alberto day-to-day advises European and CEE Financial Institutions across the capital structure on pricing and optimized wholesale market access. Furthermore, he utilizes the UniCredit Value Chain platform to deliver to its client base an efficient, de-risked and nimble execution.

Alberto is keen to contribute within ICMA Future Leaders and looks forward to the networking and best practices sharing opportunities the platform offers.


---
Charlotte Müller
Swiss Reinsurance Company Ltd

Charlotte is a Swiss and Swedish national, and has a strong affinity to Asia where she lived for the first 16 years of her life. She holds a Bachelor and Master degree from the University of St. Andrews in the UK, where she studied Finance and Management. Upon graduating in 2015, Charlotte joined Swiss Re's Asset Management division in Switzerland. She works in the macro investment strategy team, which is responsible for assessing economic and financial market developments as well as producing Swiss Re's top-down investment strategy views across asset classes and geographic regions.

"As a member of the ICMA Future Leaders committee, I am keen to strengthen further connections among young professionals and experienced leaders. I am also eager to help foster an open and constructive dialogue on the key opportunities and challenges facing our sector both now and in the future."


---

Piotr Pasterny


ING Bank NV

Originally from Poland, Piotr finished his studies there, earning Bachelor degree in Economics and Master degree in Finance (Quantitative Risk and Asset Management). Shortly after graduating, Piotr joined ING. Having moved through many areas of the bank (Finance, Operations) and multiple countries, he has joined Financial Markets at ING London in 2017, focusing on balance sheet optimization and interest rate derivatives. Since then, he gained broad financial markets expertise working on multiple important projects, including the IBOR transition.

Piotr has earned his CFA charter in 2022, and currently focuses on inflation derivatives and rates trading at ING in Amsterdam. He is passionate about new technologies and programming, skills which he uses to improve existing processes in his current environment.

'I look forward to joining IFL committee, an important platform for young professionals in the financial industry; In the ever-changing landscape of Financial Markets, it is essential for the participants to engage in networking, exchange of ideas and views in order to be better prepared to face the challenges the future holds.'

---

Celia Price
Mizuho

Celia is a Vice President in the Sustainable Finance Solutions team at Mizuho, supporting and advising corporate and financial clients

across EMEA who are looking to raise funds in sustainable formats in the international bond markets. Following her graduation from UCL with a BSc degree in Economics, she started her career in the UK Corporate Debt Capital Markets Origination team at RBC Capital Markets, before joining Mizuho in 2020. Outside of work, Celia sits on the Future Leaders Shadow Board and Governance Committee of volunteer organisation Women in Banking and Finance.
Given Celia's responsibilities for supporting issuers in accessing bond finance across ESG Use of Proceeds and Sustainability-Linked formats, she participates in a number of ICMA's working groups related to Sustainable Finance.

'I'm pleased to be able to help advance IFL's work, engaging the next generation of finance professionals, using ICMA's existing platform as a catalyst for networking, mentoring and career development opportunities.'


---
Anna works as an Associate Director at DNB Markets IBD in Stockholm. Having started her career in the field of debt capital markets, she subsequently specialized in sustainable debt structuring (green, social, sustainability and sustainability-linked bond origination) for five years before returning to originating bonds both with and without an ESG-label.
"I look forward to joining the ICMA Future Leader Committee and continue its important work. Financial Markets will doubtlessly face new challenges in the coming years and the education, mentoring and networking that is at the core of what the ICMA offers in this forum will help build resilience across the industry"


---
Born and raised in Belgium, Michael studied at HUB-Ehsal in Brussels, graduating Magna cum Laude as a Commercial Engineer. He joined ING Bank Brussels straight out of university as an Operations Specialist, but quickly moved to Amsterdam to start his career as a bond trader. After trading Covered bonds and SSAs from 2012-2017, Michael moved to London as a Director at ING. He then continued his career as a Director SSA/Covered bond Trading at Citi and now as Executive Director at Morgan Stanley.

Michael has been involved with the ICMA Future Leaders from its launch. He has held regional roles in the Netherlands and now in the UK and was also the chairman of the FLC between 2019-2023.

"I see ICMA in a unique position within the fixed income ecosystem, with market leaders on the one hand and young professionals ( the leaders of tomorrow) on the other, forming a driving force within the industry. I feel honoured to be playing my role in this initiative and to be able to meet amazing personalities along the way. Its been a truly enriching experience to help the next generation navigate the Fixed income markets with ICMA by their side."


---
Born and raised in the outskirts of Vienna, Alexander holds a Master of Science in Economics from the University of Vienna. He started his career in 2019 at OeKB, the Austrian Export Credit Agency as a member of the funding team. In this role Alex contributed among other projects to the implementation of OeKBs Sustainable Financing Framework in 2019 and strives to advance OeKBs activity in the ESG Market.

Further, his role encompasses liquidity management across the curve, ranging from overnight secured and unsecured funding to long term debt issuance in a range of currencies.


---

Charles Tissier
Addleshaw Goddard (Europe) LLP

Charles Tissier is a Counsel in Addleshaw Goddard (Europe) LLP Finance practice in Paris and is a recognized lawyer in the field of

finance/structured finance. He has recognized expertise in capital markets transactions, including debt capital markets, derivative and repos/stock-lending transactions.

He has developed a strong expertise in domestic and complex cross-border financial transactions and disintermediated financing and regularly advises financial institutions, borrowers and investors at all stages of the structuring or restructuring transaction. Charles advises French or foreign financial institutions and corporates on their issuance, investment and debt-rating transactions (euro bonds, EMTN programmes, hybrid securities, Euro PP, covered bonds, high yield, commercial paper, NSV/Schuldschein…) and liability management transactions.

Charles also advises on fintech, blockchain and cryptocurrency assets.

He joined Addleshaw Goddard (Europe) LLP in 2021. Prior to this, he spent 10 years in the Finance/Capital Markets departments of other international law firms. He holds graduate and posgraduate degrees in law from Paris X and Paris Dauphine.

Charles hopes to contribute to the FLC by continuing to promote the IFL initiative to facilitate young professionals to connect with the leaders within the financial industry, especially in Paris. This initiative also allows the future leaders to share their views in a current regulatory and market environment which is becoming increasingly complex.


---

Sébastien Van Campenhoudt
Euroclear S.A.

Sébastien Van Campenhoudt works as a Public Affairs Officer at Euroclear, specialising in policy topics related to new technologies (DLT, crypto-assets, etc.) and post-trade regulations (CSDR, SFD, etc). Prior to joining the Government Relations and Public Affairs' team, he was leading a team of Credit Officers who's role was to manage and assess the credit exposures of Euroclear Bank in the Middle-East, Africa, Oceania and Switzerland. Prior to this, he worked as a Hedge Fund specialist within FundSettle. He joined the Euroclear Group in 2010.